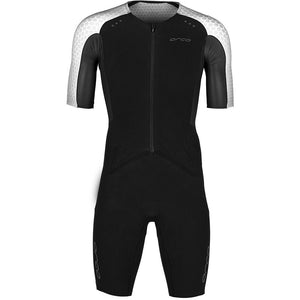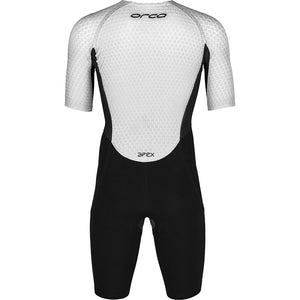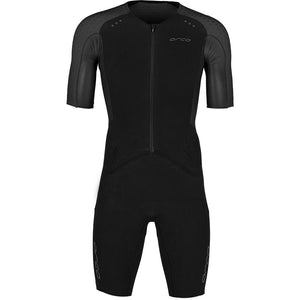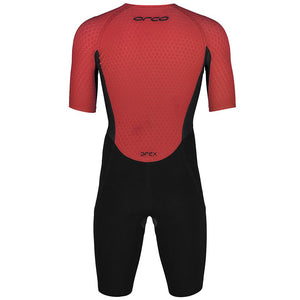 ORCA Apex Dream Kona 2024 - Male Trisuit
NR11-46-02-XS
ORCA Apex Dream Kona Trisuit 2024 Men

Size Chart:
The Apex Dream Kona is the evolution of RS1 Dream Kona.
Developed with the help of the best athletes in the world, the Dream Kona takes every detail from all three disciplines into account in order to offer you the greatest possible performance: maximum flexibility and hydrodynamics in the water, the best aerodynamic advantage both on the bike and while running on foot, and technical materials that reduce drag.
*This garment is made of compressive fabric. If you are between sizes, choose the larger size.
Maximum Performance
Its lightweight and flexible fabric will reduce water resistance and improve aerodynamics on the bike, increasing speed in both segments.
Minimal Resistance
The three-dimensional texture of the material has been wind tunnel tested and optimized to delay turbulent boundary layer separation, reducing the cyclist's drag.
Greater Elasticity
The top is elastic enough for you to be able to swim with it on, saving a few seconds during the transition.
Breathability
The three-dimensional texture of the sleeves and back, along with the mesh lateral panels, give you more breathability where you need it the most.
Comfort
The lightweight fabric is composed of fibers that reduce body temperature and another silver fiber with anti-microbial properties, so that you can compete while feeling fresh and comfortable for longer.
Composition:
Elastane (Spandex): 33 %, Polyamide (Nylon) : 46 %, Polyester : 20 %
This product item from time to time may not be in NZ stock. In these cases the delivery will be from the offshore international warehouse. Delivery for these products will be 12 - 21 working days. If such a product is required urgently please inform us in the note section during checkout. Question? You are welcome to get in touch.
---
---